About Us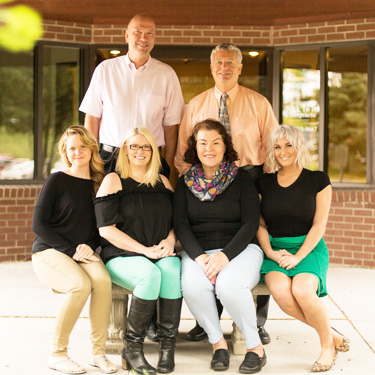 In 1983, Dr. Ben Nadig opened Back To It Chiropractic, PLLC in Arden Hills. He was joined in practice by his first intern, Dr. Mark Quandt, who came to the practice in 1991. Dr. Joan Elder, who graduated from chiropractic college in 1981, began practicing at our clinic in 2015 after working for a decade at a practice in Wisconsin and taking a hiatus to raise her now-grown daughters.
The Gonstead Difference
Dr. Clarence Gonstead, the founder of the technique named after him, believed in finding the problem, fixing it and leaving it alone. It's similar to that of a cavity that needs to be filled. For example, if you have a cavity in one tooth you only want one tooth filled, right? The Gonstead Technique is about trying to determine which one bone is out of place and which way it was out of place. His technique got such incredible results that patients flew in from all over the world to see him.
At some chiropractic practices, every patient receives the same treatment. You'll never get cookie-cutter care here. Our chiropractors use Gonstead to specifically move that one bone back to where it belongs. The technique uses a specific analysis and precise corrections of the subluxations present. Thanks to the positive specificity of what we do we get excellent results for patients.
Creating Healthier Patients
While we first seek to get patients out of pain, we next try to influence their health through exercise and nutrition. Our long-term goal is to create healthier people, and we achieve that through specific treatment protocols and plans.
MEET THE TEAM »
Excellent Care at a Reasonable Cost
At our Arden Hills practice, our goal is to provide excellent care at a reasonable cost. Did you know that chiropractic care gets quicker results and is typically less expensive than other medical treatments? Per-visit costs are generally lower for chiropractors than for other providers.
If you'd like to experience firsthand the incredible benefits of chiropractic care, we invite you to contact our chiropractic office today to book an appointment!

About Back To It Chiropractic, PLLC | (651) 633-9667